Anti-Sobriety Box - Self-Isolation Sorcery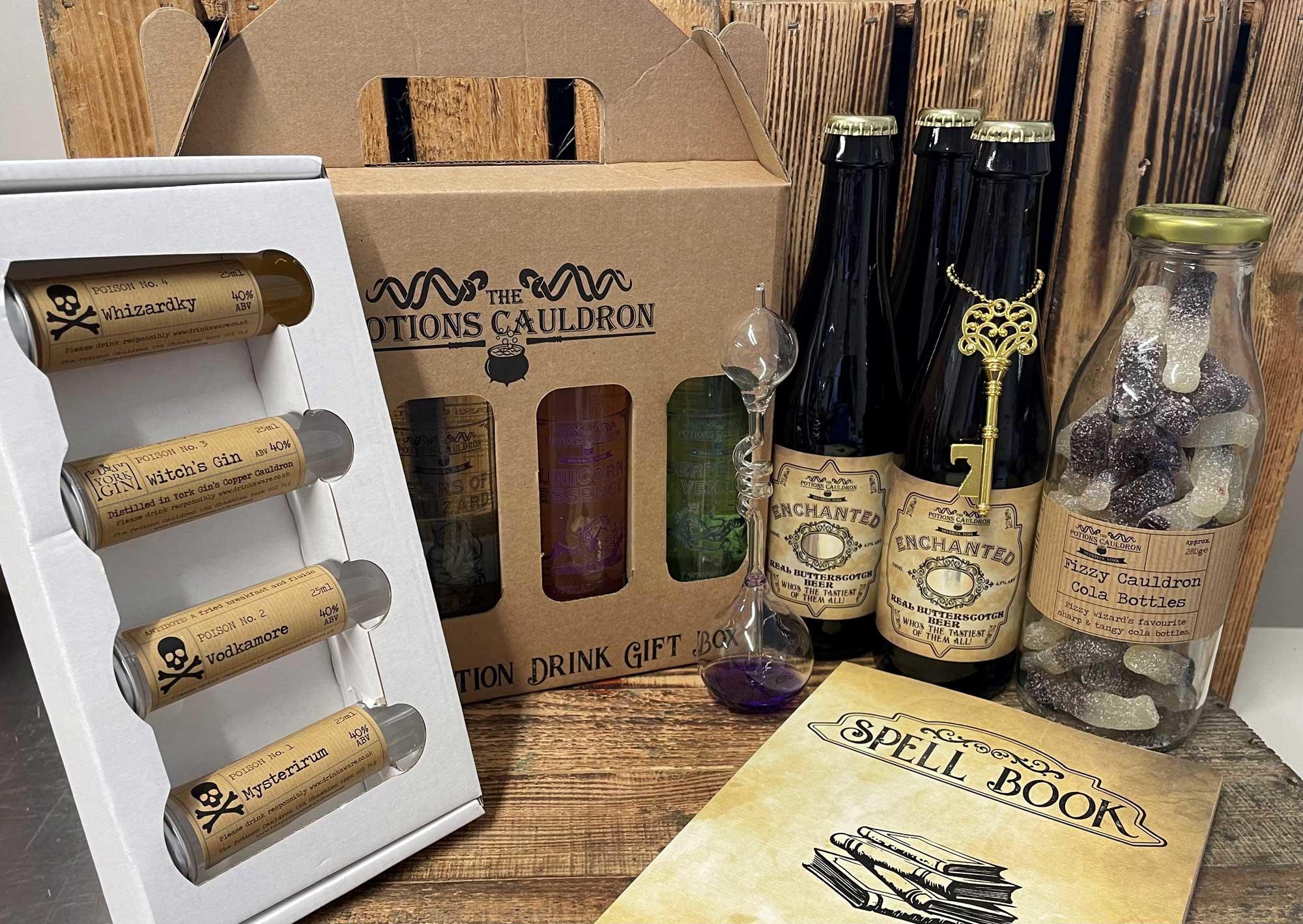 We are all about magical fun, and we welcome many groups to have their celebrations with us. While this can't happen currently, we are happy to offer you a box to create a little magical fun at home with a gift box worth over £60.  It contains:
Our 4 drinkable potions (worth £12.99)
Four poison (alcohol) phials to mix with the potions (worth £10.00)
3 x Spellbound Butterscotch Beer 4.5% ABV (worth £10.00)
A magic meter (worth £9.99)
A jar of magical sweets (worth £4.99)
A Potions Cauldron SPELL BOOK notebook (worth £6.99)
Magical key that opens the Butterscotch Beer (worth £5.99)
ADULTS ONLY!  You must be over 18 to purchase this item.
Free UK delivery on this item!  Colour of magic meter and type of sweetsmay vary from shown image.
SKU: Availability: Reward Points: