Apothecary Taster Bundle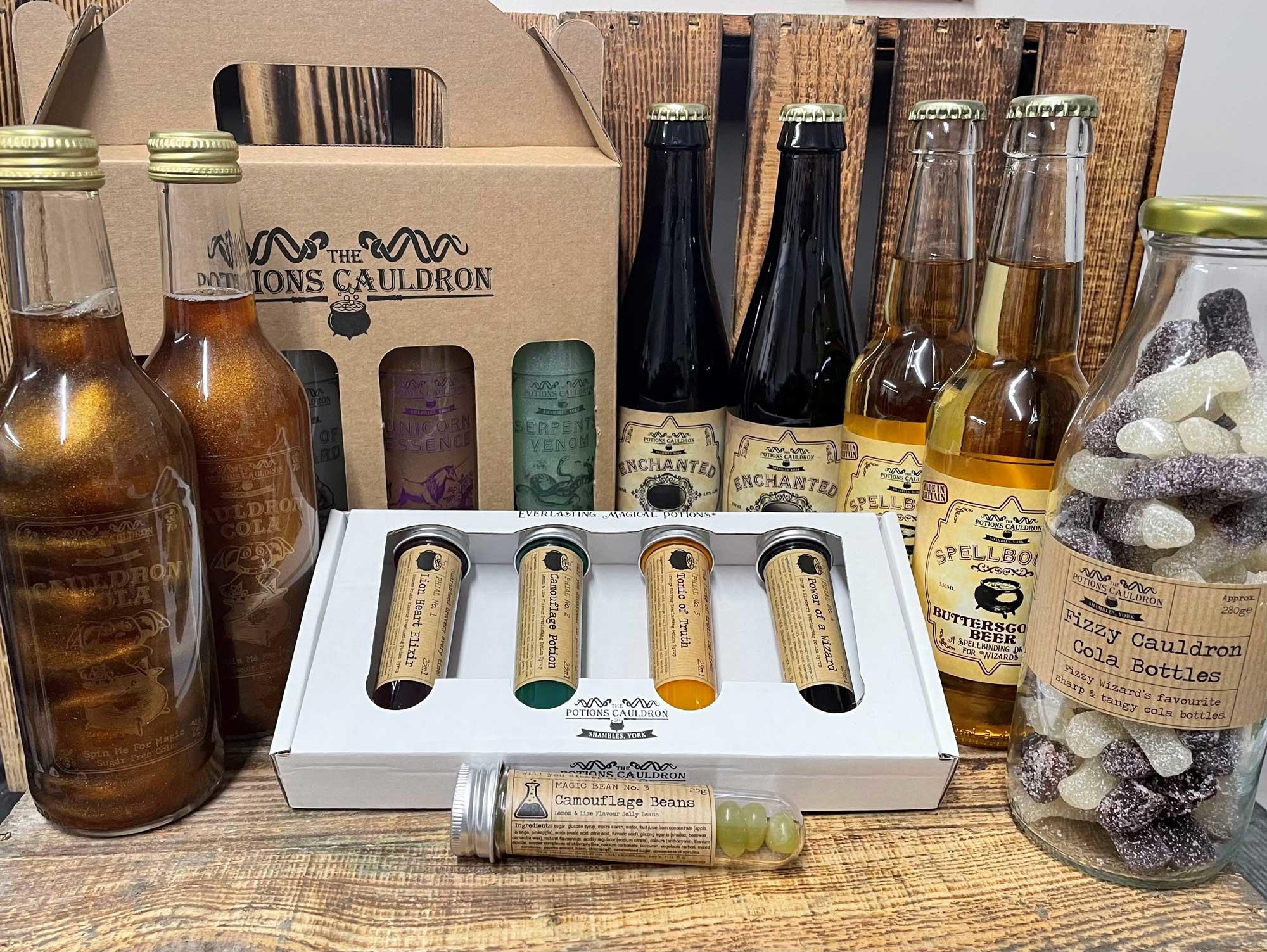 We have created this amazing set, to allow you to try all our amazing potions in one simple bundle. In your box you will receive:
4 x Magical Drinkable Potions a 250ml bottle of: Basilisk Blood, Serpents Venom, Tears Of A Wizard & Unicorn Essence
2 x 330ml bottles of Cauldron Cola 
2 x 330ml bottles of Spellbound Butterscotch Beer
2 x 330ml bottles of 4.5%abv Enchanted Beer
1 x Everlasting Phial Set containing 4 x 25ml phials
1 x Jar of Fizzy Cauldron Cola Bottle Sweets
1 x Phial of Magic Beans (flavour may vary)
A super bundle with over £50 of value in every box.
ADULTS ONLY!  You must be over 18 to purchase this item. 
SKU: Availability: Reward Points: