Magic is thirsty work and since the 14th century Phileas Fry's Butterscotch Beer has been a firm favourite with Wizards and Witches and served on Shambles in York.
Hundreds of years after the last bottle was served Phileas Fry's ancestors Ben and Phil have recreated his magical apothecary and once again are serving magical potions in The Potions Cauldron.
They now want to bring back their ancestors most famous product, and once again be serving Spellbound Butterscotch Beer, with its caramel and vanilla taste and just a hint of magic.
But as with any magical challenge we are more powerful together as a Wizarding community, and Ben and Phil need your help to finish the drink.
You could be one of an elite group who help bring Spellbound to the World at a time when we all need some magic...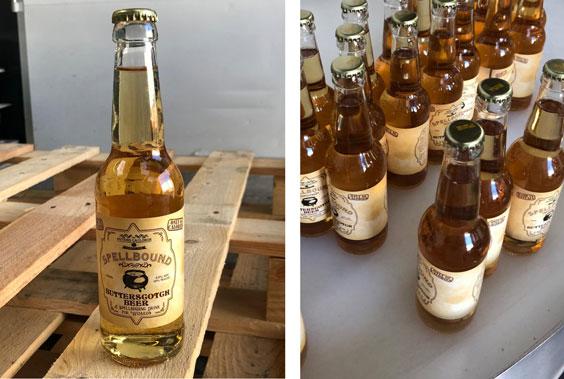 CLICK HERE TO VISIT OUR CROWDFUNDING PAGE
With this in mind, we launched a crowdfunding campaign in April 2020 to help finish the first full production and stop the ingredients going to waste. The coronavirus pandemic sadly restricted the cashflow and put this project at a serious risk of delay. To learn more please visit the IndieGoGo Crowdfunding page by clicking the link above.