Poison & Potions Gift Box (Adults only!)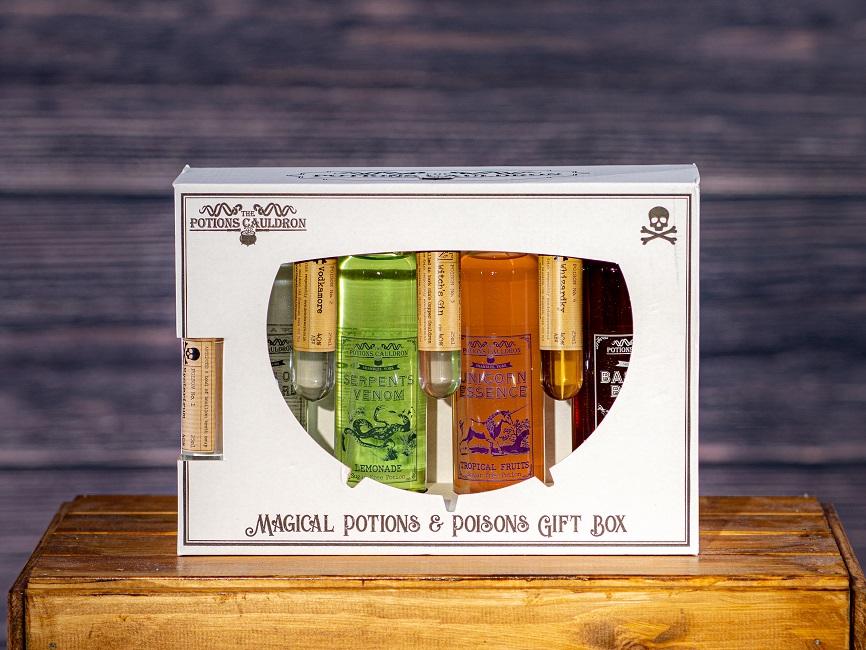 In this gift box we supply our four sugar-free magical potions drinks:
Basilisk Blood - Mixed Fruit Flavour
Serpents Venom - Lemonade
Tears of a Wizard - Cream Soda
Unicorn Essence - Tropical Fruit Flavour
Along with four poison phials, to mix and create your own magical cocktails:



Mysterirum - A rum based poison 40% ABV
Vodkamort - Vodka origin poison 40% ABV
Witches Gin - Made by our friends at York Gin 40% ABV
Whizardky - Special reserve blended whisky 40% ABV
Each phial contains 25ml and instructional antidotes on each label, should you require the morning after.
ADULTS ONLY!  You must be over 18 to purchase this item. 
SKU: Availability: Reward Points: