Sell Our Potions
Would you like to bring some magic to your product range?
You can sell our Magical Potions and be an official Wizard outlet.
The potions work well in a retail environment as well at themed attractions, plus they have proved popular in hotels, bars and restaurants.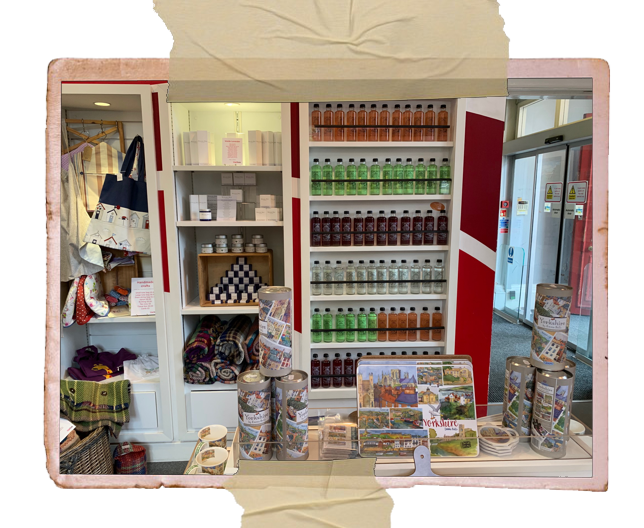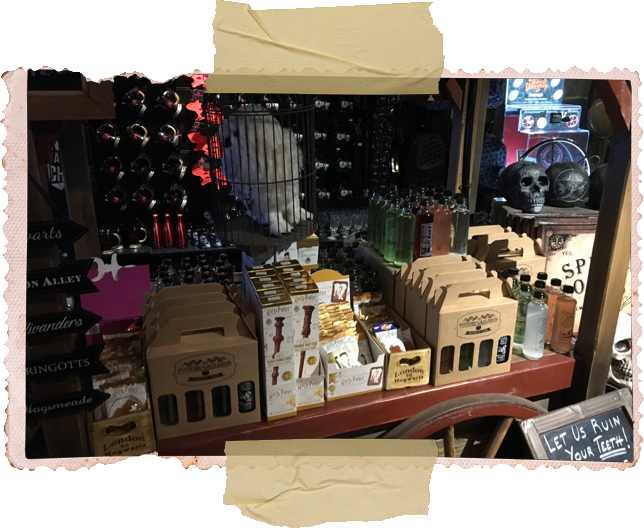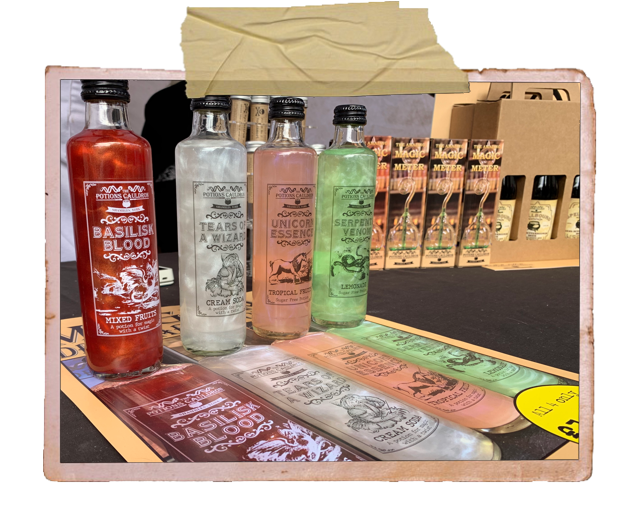 They have the dual appeal as an original soft drink in a market place that can be bland, and as the perfect cocktail as all 4 magical drinks mix well with either gin, vodka, whisky or prosecco.
The drinks come in four magical flavours with universal appeal Serpents Venom (lemonade), Basilisk Blood (mixed fruits), Unicorn Essence (fruit twist) and Tears of a Wizard (cream soda).
All 4 are also available in a cardboard gift box and is the most popular product in our range.
With an attractive margin the potions provide a magical boost to your profit margin as well as sprinkling magic on your retail offering.
There is even the opportunity to have potions mixed to suit your brand as Castle Howard for their new Skelf Island play ground.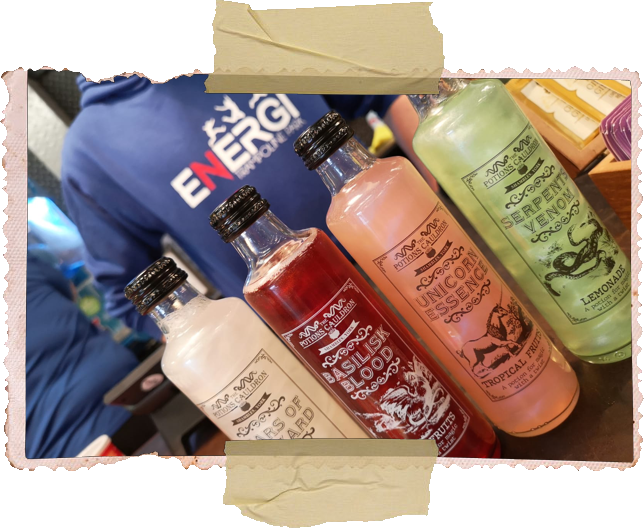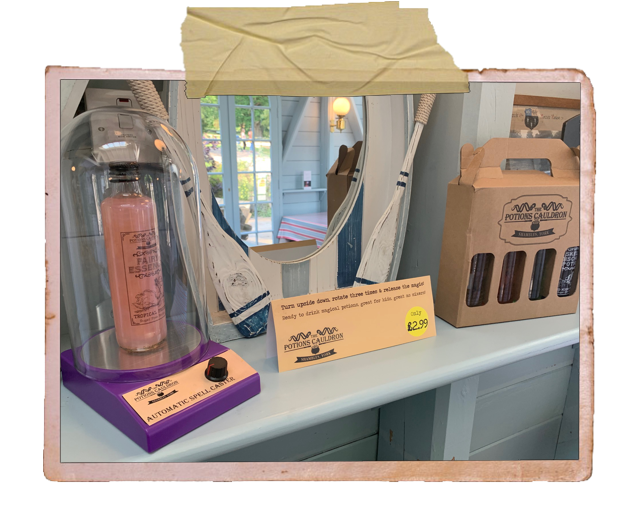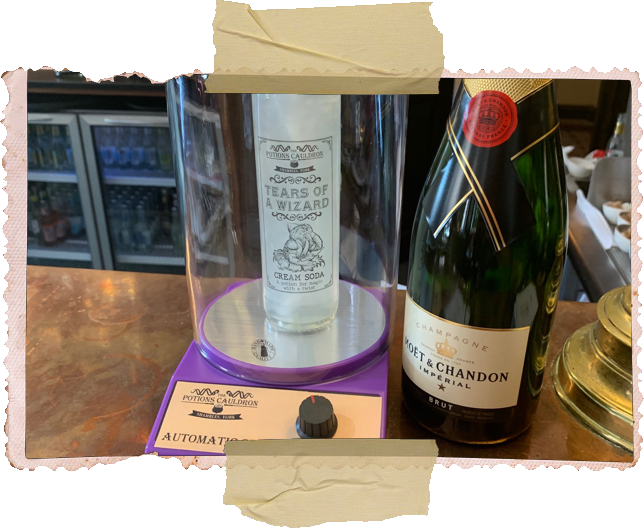 As a Potions Cauldron stockist we will provide you with point of sale which will demonstrate the magic to your customers including our drink spinning Spell Caster which automatically brings the magic in the drinks to life.
For more information and prices please email ben@thepotionscauldron.com or fill in the form below