Visit The Potions Cauldron
The Potions Cauldron is situated in England's oldest shopping street at 9¾ Shambles, York YO1 7LZ.
We are open daily (except, Christmas Eve, Christmas Day, Boxing Day & New Year's Day) with later opening during school holidays.
Monday-Thursday 10am-7pm
Friday 10am-8pm
Saturday 9am-8pm
Sunday 10am-6pm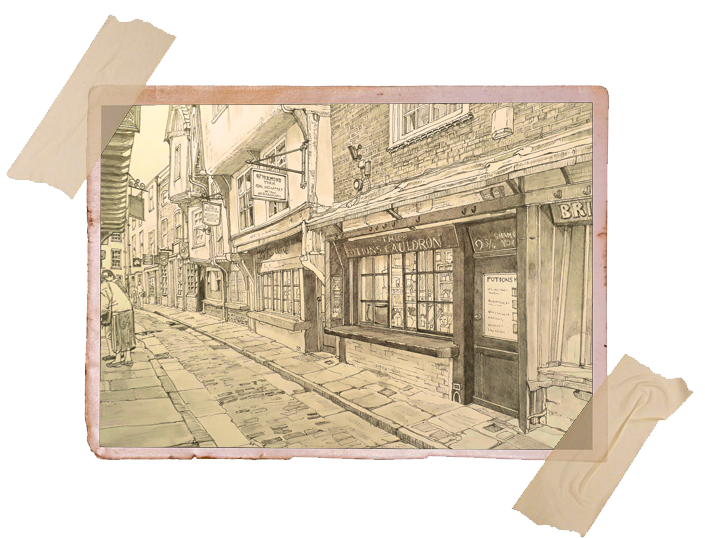 Shambles is York's most historic street and a must see for any visitor to the city. The street dates back to 1086 and was mentioned in the Domesday Book. The home of The Potions Cauldron is also a shrine to the Saint Margaret Clitherow and you can still see the Priest Hole in the shop today.
Shambles has been described by Visit England as the real Diagon Alley and with several magical and movie themed shops, it is a must visit for Harry Potter fans from around the World.
Once inside the shop you will find all the magical potions that were originally served centuries ago as well as the chance to visit the secret Potion Room, the ideal place for a Wizard selfie and to see the amazing Lego Hogwarts in the fireplace which is made up of more than 6,000 pieces of Lego and has even been visited by Lego Designer Justin Ramsden who designed the set and saw it in situ at The Potions Cauldron.