Adult Decanter Poison & Potion Gift Box Set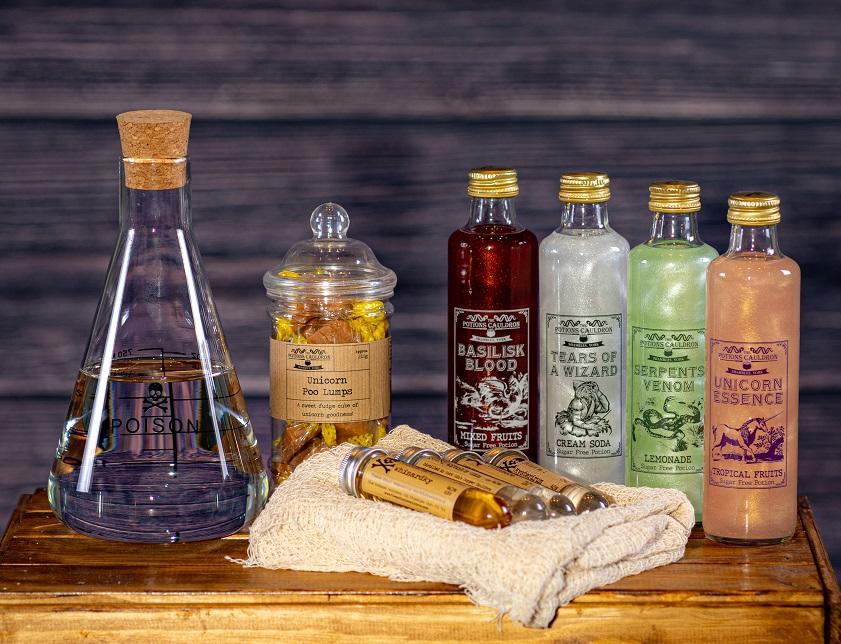 A wonderful gift for any poison (alcohol) drinker, all presented in wonderful packaging or sent straight to the recipient from us with no invoices.  (We only email our receipts, so you are free to send this as a gift).  The Decanter comes presented in the wooden gift crate pictured, This gift pack contains:
Our four magical potions drinks (worth £12.99)
Four poison phials to mix with the potions (worth £10.00)
A jar of chocolate frogs (worth £4.99)
A RUM conical flask decanter, holds 750ml (worth £24.99)
ADULTS ONLY, this contains alcohol, you must be over 18 to purchase.
SKU: Availability: Reward Points: